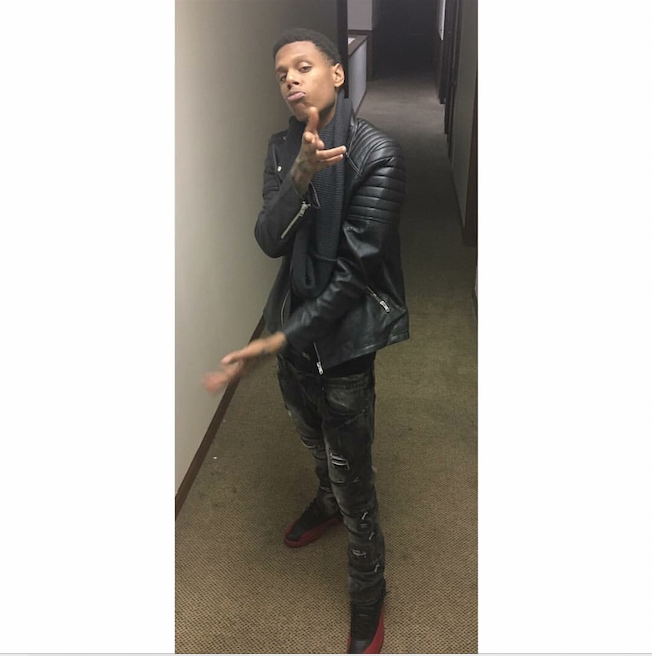 Real Name:
Dalin Byrd
Music Genre:
Rap
HipHop

Record Label:
Hard Bottom Entertainment
Date of birth:
07-06-1994
Age:
23
Nationality:
UNITED STATES
DayLone
Background
Break
Did you know?
Hard Bottom Entertainment artist Dalin Byrd better known as DayLone out of Dayton Ohio. Born June 7, 1994 in the urban area of Dayton Ohio. At a young age he brings the younger generation of the streets these days in his music. living in Dayton you see a lot that you aren't supposed to see.
He has 15 brothers and sisters All Together. Took the likings of sports at first such as basketball, football also won a state title back in 2012, But then turned his love for music back in 2013 and is on the rise to success. His smash hit single "Young Niggas" featuring Coogi B and Tre Killa is killing the streets right now.
Daylone has dropped multipe singles such as "Choosing", "Faces", and smash hit "For The Green" which all have streams, radio play and views. On the road right now to set up a US and International tour. Also be on the lookout for "Trap Lingo" one of the most anticipated albums and "Lingo Tunes".
Did you know Daylone played In The Jr Olympics?

Did you know Daylone was Ranked Number 4 in the country For Basketball?

Did you know Daylone has only Been Rapping For 3 years?
Videos
Hardly FreeStyle

Thoughts In The Bink

FACES

Man Down

Congratulations

Where my Head Been