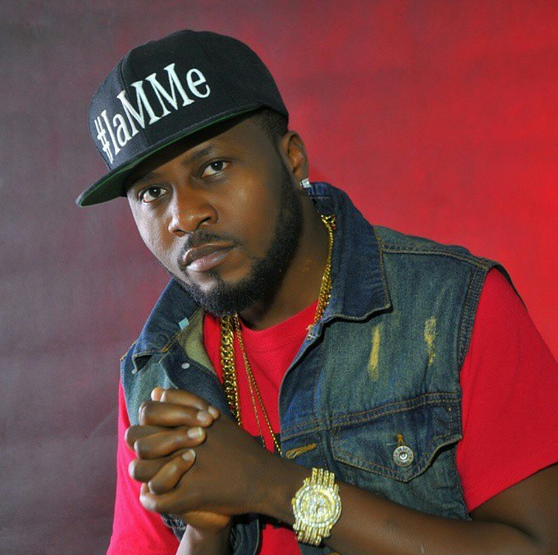 Real Name:
Owoloye Oluwabukunmi olatunde
Music Genre:
Rap
AfroHiphop

Record Label:
JE Records | Edge Records| Buzz inc
Date of birth:
21-03-1982
Age:
35
Nationality:
NIGERIA
Jahbless
Background
Break
Did you know?
Jahbless is a Nigerian afrohip-hop recording artist, musician, and actor. At the very tender age of 6 he played for his school band and was also the choirmaster of his church. He first received fame as a member of the acclaimed afrohip-hop group the melodyz.
Early life
Born in 1982 in Lagos Nigeria, the son of a business man and his mom a school teacher. He attended Tunyo Nursery and primary school, Papa Ajao mushin lagos, Goverment college ikorodu , and his higher secondary school education at Ansa ud deen college isolo. Jahbless graduated from the Ibadan Polytechnic where he got his diploma and higher National Diploma in Mass Communication. Jahbless has been a resident of Lagos since birth, and in 2004 he studied Music production and Mixing and mastering under the supervision of Nigerian foremost producer Id Cabasa.

Music Career
He started with a group called the "Black kind" along side Akinmamba and Johnny Pee, they signed to Nova promotion Records then changed their name to the Melodyz. The group's debut album, black of its kinds, was never released. However singles on the album achieved limited commercial success, and was successful in the areas of focused promotion. However, it helped them get shows like; Rothmas Groove Tour, Benson and Hedges carnivals and several events.

In 2002, the melodyz proceeded to the Star quest competition, which was a major reality TV music show in Nigeria, but due to technical band issues the band couldn't participate at the competition. Jahbless went back as a solo artiste and won the third price in the zonal stage of the competition, which was in Ibadan Nigeria. The performance achieved significant commercial success in south west of Nigeria, and also gave him his first major paycheck in the music industry.
Solo Career
After the star quest competiton, Jahbless announced plans to begin his solo career in 2004 he released his first single as a solo artiste on a song titled "Like This Like That" Featuring Lord of Ajasa " the song received significant airplay.
After his National youth service in 2007, Jahbless got back to the studio and started recording his first debut album Released in 2009, Jahbless's first solo album The Rebirth: featured guests artist like ID Cabasa , Banky W , Reminisce , Olamide , Seriki , Trigmatic (Ghana), Durella ,General Pype, Miss Jane(Ghana), Steel , gxploits , Quata (Ghana), this album landed him a deal with one of Nigeria's biggest record label "Yes records" owned by Mr Tony Nwakalor.

In 2011, Jahbless released joor oh, and that was his big break in the Nigerian music industry, the song brought him fame and massive recognition as well as a respect for his style and content. His sophomore album was released in 2011, titled "Overgound" this album featured guest artist such as Jospo, Ice prince, eldee, Durella , Rugged Man and Reminisce

In 2011, Jahbless featured Ice Prince, Reminisce, Durella , Rugged Man, and Eldee on Joor Remix and the song went on to become one of the highest selling single of 2012, in addition to crossing international boundaries. Jahbless went on to perform the song at the 2012 Headies Awards and the 2012 City People Awards. He was joined on stage with the entire artiste list of artist featured on the song.

In 2013 Jahbless sealed his first world tour with Afro Rythm promotions and Yes records. He performed in London, Manchester, Leeds, Hullcity, Jonnasburg (SA), Durban (SA), Accra (Ghana) and ended the tour in Nigeria where he performed at every major cities in the country.

After the successful tour, Jahbless ended his contract with Yes Records and Got back to the studio working on his third album, while recording with different artiste and producers around the world as an independent artiste, he released the first single from his third album in March 2014 titled "Take it slow" this single helped him gain another record deal with a Nigerian international record label Jagged edge Records (JE Records) a New York based record label.

Jahbless third studio album is titled "I.aM.Me" and is due to be release in 2015, " Light camera action" and "Owambe," the lead singles from the project, are getting massive airplay in the world media , the video for Light camera action was shot in West virginia (USA) and directed by champion studios and "OWAMBE" was shot in Nigeria by one of africas leading cinematographers Clearance Peters . I.aM.Me album is set to be release in the first quater of 2015.

IaMMe album is a 15 tracks album which features artiste such as Reminisce, Kiss Daniel, Olamide, lil kesh, cdq, Chinko Ekun, Awon boys, Ceeboi , kymzbeat and he worked with producers like krizbeat , TYMIX , Hitsville ,kymzbeat , B bangz , Melvitto and Fliptyce.
Singles
2011

| | |
| --- | --- |
| Title | Album |
| Joor Oh | Overground |