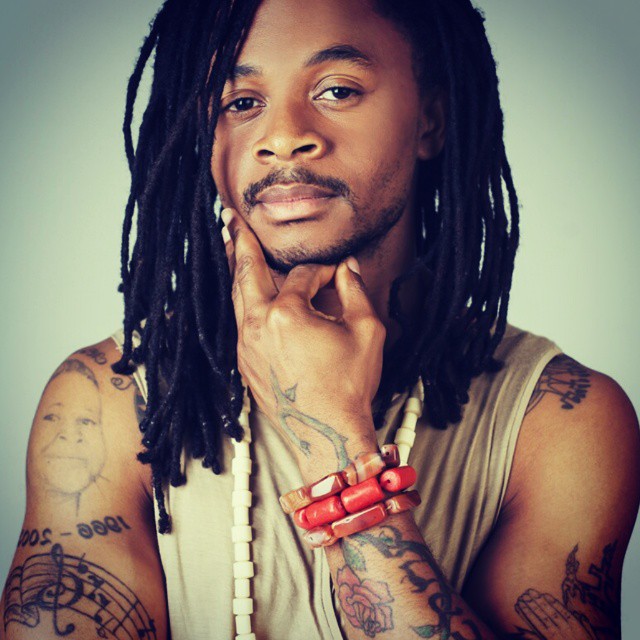 Real Name:
Kal Nwaneri
Music Genre:
Afrorock

Record Label:
MBN6 Records
Nationality:
NIGERIA
Kal
Background
Break
Did you know?
Kal Nwaneri, best known by his stage name KAL. He is an American based artist, record producer and entrepreneur. He was born in Nigeria; a member of the Igbo ethnic group. He, together with his parents and five siblings, migrated to the United States in 1998 to escape hardship and find new beginnings.
Growing up in Aba, Nigeria, KAL was surrounded by musicians in his family, a highly artistic mother, and a strong tribal culture. The oral tradition of storytelling through music, including singing, drumming, dancing, and masquerading, had a tremendous impact on KAL's unique sound and stage performance.
In 2003, Kal Nwaneri received his first publishing deal with Windswept Holdings LLC for songwriting and music production. Throughout 2003, Kal worked closely with Biz on Biz Markie's "Weekend Warrior" album. Kal wrote the hook and starred in the video of Biz Markie's single "Let Me See You Bounce," which also featured Elephant Man. Kal was also featured in the songs "Like a Dream," "For the DjZ," and "Turn Back the Hands of Time." KAL also produced for Mya, Will Smith, and worked on soundtracks for New Line Cinema's movie Kings Ransom.
In 2004, Kal began to develop himself as a solo artist. At the same time, he began developing emerging artists, including King Los on Bad Boy Records (signed by Sean John Combs, aka Puff Daddy, Diddy, and P. Diddy) and Young Leek on Def Jam (signed by Antonio L.A. Reid). Kal also worked with Will Smith on developing K. Smith, Will Smith's nephew, who was working under Will Smith's company Overbrook Entertainment.
After over 10 years in the music game, in 2014, KAL Formed an Independent record label under Sony Music to give him the creative freedom to achieve his greatest work to date. Kal Nwaneri has defined a new musical genre called Afro Rock, which blends Pop Rock and Afro Beats while maintaining a simple rhythmical core
progression with electronic guitars.
KAL's
latest single,
WHAT I NEED IS LOVE
, reflects the oppression that we face in our society, particularly the
Chibok School Girls that were kidnapped in Nigeria
for wanting to get a simple education. Watch Below.


During this time, KAL discovered his voice in Rock and Alternative music genre. His sultry voice and inspiring lyrical presentation immediately made him standout. To further explore his new sound, in late 2010, KAL formed his own band, Kal Nwaneri Band, which was showcased as a developing act on Sony Music's roster.
Did you know Kal is one of the first artist to coin the term Afrorock?
Discography
Released in 0

Produced by
References
http://www.mbn6.com/kal-nwaneri-article/



Singles
2014

| | |
| --- | --- |
| Title | Album |
| What I Need Is Love | Single |