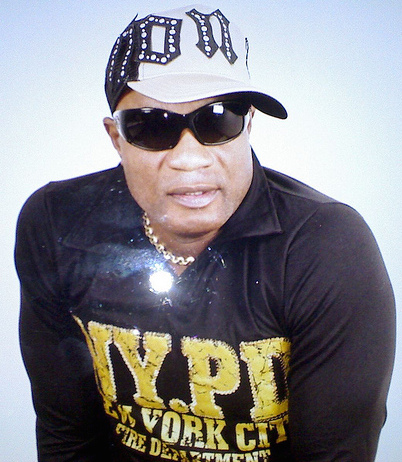 Real Name:
Antoine Christophe Mumba
Music Genre:
Afropop
Jazz

Record Label:
Sonani
Date of birth:
13-07-1956
Age:
61
Nationality:
CONGO BRAZZAVILLE
Koffi Olomide
Background
Break
Did you know?
Antoine Christophe Agbepa Mumba, also known as Koffi Olomide (Friday, August 13, 1956), is a DR Congolese soukous singer, dancer, producer, and composer. He is also known by a multitude of other names and aliases. He was born in Kisangani, in the Democratic Republic of Congo, to a DR Congolese father and his mother comes from Sierra Leone. Koffi grew up in the city of Kinshasa, the capital of the Democratic Republic of the Congo, in a middle-class family, where education was valued. He was a very bright student. He earned a scholarship and went to study in Bordeaux, France where he obtained a Bachelors Degree in Business Economics. He is also reported to hold a Masters Degree in Mathematics from the University of Paris. Upon his return to Congo in the 1970s he joined Papa Wemba's band, Viva la Musica, at first as a composer and song-writer, and later as a vocalist and lead-singer. He launched his solo career. In 1986, Koffi formed his band known as Quartier Latin, which celebrated its 20-year anniversary in 2006. Since then, he has performed and recorded both with the group and by himself. Over the years, he has built up a faithful fan base Internationally, particularly in Africa and Europe. Koffi popularized the slower style of soukous, which he dubbed Tcha Tcho. Koffi's music can be quite controversial, taking on current events and topics considered taboo in some conservative societies. He has also participated in the salsa music project Africando. For his effort, Effrakata, released in 2002, Koffi received four Kora Awards on a single night at the annual Kora Awards in South Africa for 2002/2003, including the award for Best African Artist, which he had earlier won in 1998. More recently, he has won the Kora Award for "Best African Artist of The Decade".
Olomide's album Haut de Gamme: Koweït, Rive Gauche is listed in 1001 Albums You Must Hear Before You Die. In March 2003 Olomide released "Affaire D'Etat", a double CD album featuring 18 tracks.
Olomide was parts of Papa Wemba musical, viva la musica in the early 80's. He has trained many young musicians some of whom have since left his Quartier Latin band and gone solo while a few are still sticking with him. Some of those who have left are Fele Mudogo, Sam Tshintu, Suzuki 4x4, Soleil Wanga, Fally Ipupa, Montana Kamenga, Ferre Gola and are so far doing fairly well on their own. However "Suzuki 4x4" has recently showed up once more in some of Quartier Latin shows, along with new recruits like Cindy le Coeur, a female singer with very high pitched vocals.
Koffi, who mostly refers to himself as Mopao, has a brand new release known as La Chicotte a Papa, having recently excelled in hits like Cle Boa, Lovemycine, Diabolos, Grand Pretre Mere andSoupou, among others. Mopao has also proven to be of such very high standards of talent which could easily be compared to the once king of African rhumba the late Luambo Makiadi, who equally saw many artistes pass through his expert hands during his days. Today, Mopao is the undisputed king of romantic rhumba. Not only that, he is one of Africa's biggest musicians today.
To date, the artist has released over 21 albums.
References
http://www.rfimusic.com/artist/soukouss/koffi-olomide/biography



Singles
2006

| | |
| --- | --- |
| Title | Album |
| GB Gros Bebe | Effrakata |

2006

| | |
| --- | --- |
| Title | Album |
| Urgence | Droit de Veto |

2006

2006

| | |
| --- | --- |
| Title | Album |
| État Civil | V12 |

2006

| | |
| --- | --- |
| Title | Album |
| Suivez le Guide | Effrakata |