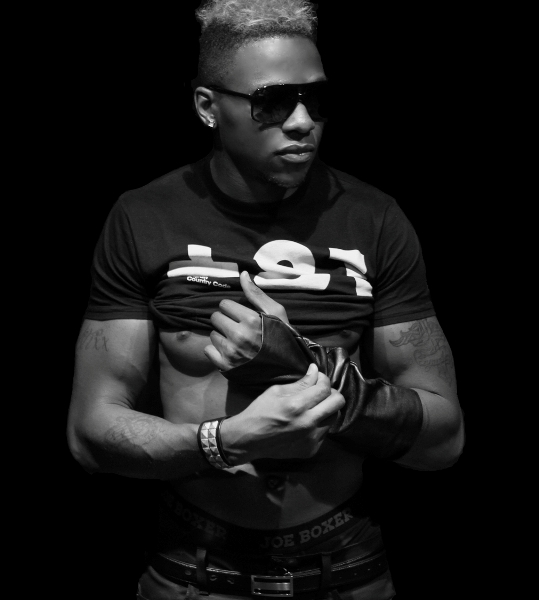 Real Name:
Chibuike Franklyn Omeaku
Music Genre:
R&B

Record Label:
iSLO Records | Meaku
Date of birth:
28-11-1984
Age:
32
Nationality:
UNITED STATES
Meaku
Background
Break
Did you know?
Chibuike Franklyn Omeaku aka Meaku is a Singer, Songwriter, Producer, Model, Humanitarian and a Loving Father. His dream of becoming a recording artist has been an onerous journey, but with dedication, hard work, determination, and the right people around him, his dreams are becoming a true reality. His success thus far has been well received by critics and consumers. His mission is to make beautiful music to positively impact the hearts and lives of his audience around the world through the mode of 'Love'. Not only being one of the most promising Pop/R&B artists today coming out of Los Angeles, California, Meaku has a strong following that stretches beyond the United States (Japan, Africa, UK etc.). Meaku is currently working on his Public Image by being the spokesperson for charities, businesses and sponsors to help brand his name as an artist. Not only is Meaku planning on taking the role of being an International Superstar, but he is also giving back to his community.
Enriched with so much style, Meaku's musical influences are drawn from the arts of Michael Jackson, Phil Collins, Timbaland, Justin Timberlake, Usher, Stevie Wonder, Rodney Jerkins, Quincy Jones, Sean Garret, Daft Punk, Joe, R. Kelly, Ryan Leslie, Donnell Jones, Tank, Harvey Mason, Damon Thomas, Steve Russell, James Fauntleroy, Femi Ojetunde, David Guetta, David 'GX' Kirkwood, Brandy, and Boyz II Men.
Meaku has worked with the likes of L.V., Cash Money Recording Artist Glasses Malone, Billboard Charted Artists Cali Swag District (Teach Me how to Dougie), Sony Recording Artist Tah Mac, Son of Hip Hop Mogul Rev Run Jojo Simmons, International Artist Dbanj, lead singer from Troop and writer from The Underdogs Steve Russell, Rapper Cobe Obeah, Producers GX, Andrew Ugalde, and Hitimpulse. Meaku Executive Produced L.V.'s album "Still L.V." released in Japan August 21, 2012, in which he influenced the sound. Meaku's album "Still Standing" is scheduled for release Summer 2013, and will feature a number of big names in today's industry.
Did you know Meaku had a publishing deal with Universal?
Discography
Feel My World

Released in 2013

Produced by Meaku
Singles
2010

| | |
| --- | --- |
| Title | Album |
| She Like It | Single |

2013

| | |
| --- | --- |
| Title | Album |
| Her Body | Single |